Keywords: Search

, tag

, Conference



I guess I reached the point were it is getting harder and harder to find the time to update my blog :( I still read a *lot* of blogs daily but this is just I was way too busy to post anything recently...

Anyway, I went to Tag Tuesday today and had a good time listening to the presentations and talk to a few people afterward.

The first presentation was from Edwin Aoki at AOL. He presented a reasonable approach on what is tag spam and how to deal with it. I was a very interactive session with a lot of questions/comments from the audience.

The second presentation was from Kevin Burton at Tailrank. Tailrank is a meme reader (you can see what Kevin means by that here). Kevin is running an interesting experiment to see if he can leverage the community to fund his project (via Paypal of course). More details about this approach are available here.

During the Tailrank demo, we could see that one of the meme was the Firefox 1.5 release.




I Just downloaded it and I can say that this release is way faster than the previous one. The only issue is that my Greasemonkey extension is now broken :( A firefox 1.5 compatible greasemonkey beta version is available on Greasemonkey blog.

Also based on Kevin's definition, I am a RSS power user (>500 feeds).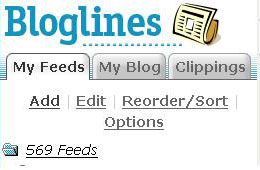 Which translate to over 35,000 post to read...





Of course, I cannot manage to keep track of all of this so I just reserve my attention to about 20-30 feeds.

I owe my power user status to the fact that the first OPML file I ever used was the list of all Microsoft bloggers. It was definitively not a good idea to blindly upload it...